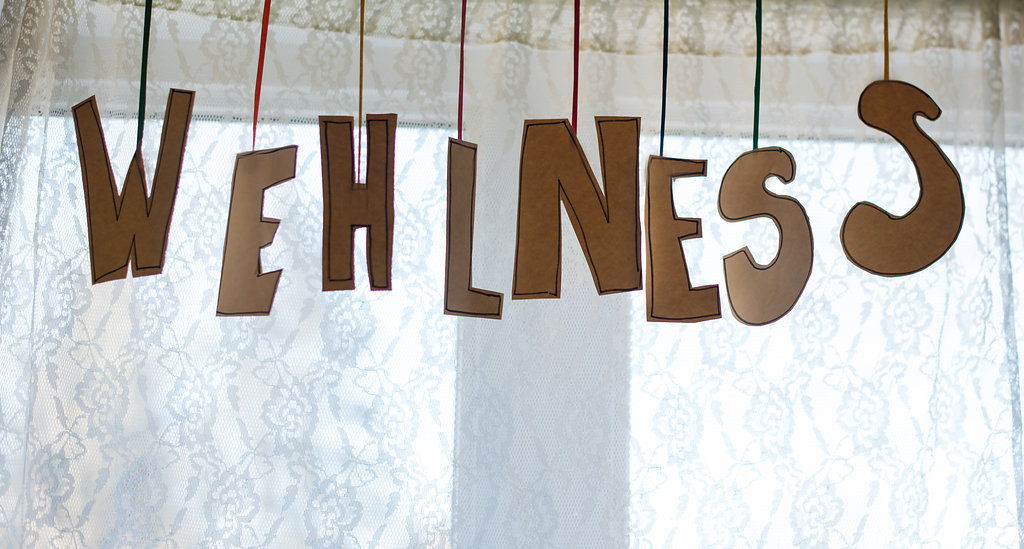 Jennifer's personal wehlness journey has featured plenty of twists and turns. In her own words, here are the 3 experiences and corresponding "aha" moments that inspired Jennifer with the idea for Wehl:
1. A new, holistic wellness mindset – I was living an over-scheduled, busy life and struggling to achieve a balance between a busy, sedentary job, lengthy commute and other commitments. I was trying to live healthy by focusing on exercise and healthy eating but I didn't realize that my body was slowly breaking down and burning out. There's some irony here because my job was to promote health – meanwhile I was struggling to maintain my own. I was horrified to realize one day that I was becoming the "unhealthy health promoter" and forgetting what I learned in my education – true wellness is multi-dimensional. By re-focusing and being mindful to care for my own unique mind, spiritual, work, enviro, social AND my body wellness I began to see improvements.
2. Social Support is essential for health and wellness – The new holistic mindset made a definite difference but I was still struggling with the follow-through. I thought back to the research that indicates social support is a key factor in sustaining good habits to live healthy over a lifetime. I recalled that early in my career as a personal trainer, my clients lacked support for healthy habits between their sessions and I always thought they could make better progress if they had support between their appointments with me. Later in life, I experienced it myself too – wellness can be lonely and it's challenging to make it a priority in our busy world. I wanted to connect with others who had similar healthy intentions and habit pursuits for daily motivation and accountability in between seeing my practitioners and friends in real-life.
3. Tech to HELP our wellness instead of compromising it – I realized the potential that technology had to not only provide social support but also the necessary tracking tools for sustaining wellness habits. On one hand, I could never find a simple-to-use, wellness-focused tracking app that fit my needs. On the other hand, I experienced the irony of spending several sedentary hours looking for healthy tips and inspiration on unhealthy, addictive platforms (often with toxic content, cultures and business practices). I felt like I was compromising my health in order to connect with people to support my health - it didn't make sense. I believed that it didn't have to be that way. Furthermore, I didn't want to be online all the time nor did I want a separate app for every habit. I simply wanted a multi-purpose, healthy platform that could be a hub for comprehensive wellness support while facilitating a balance in my screentime. An app built with wellness truly at the core – from a healthy design and culture to health-facilitating content and tools to a trustworthy company with values that aligned with mine.
Overall, through my own personal wellness journey, I learned that much of healing and maintaining wellness comes down to fitting in daily wehlness habits with good, consistent social support (from others online, from wellness practitioners and from family and friends in real-life). Tracking habits, learning about wellness, and sharing healthy moments on Wehl has become a powerful way to use technology to incorporate more wellness into a busy lifestyle. There's no cake but you can "get your social time and still have your wellness too"! It's an incredible recipe for making great progress so that you can have more time and energy for the things and the people that you love! Thanks for reading and hope to see you on Wehl soon!
- Jennifer Workman, Founder of Wehl