We're certain that some part of all of us, big or small, wants to spread good, help others, give back, pay it forward, change the world and make our life count! This is a lot easier to do when we have each other.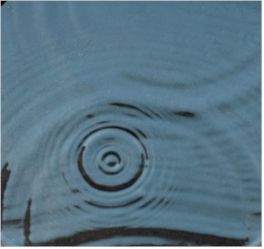 We believe we can come together to purposefully make good grow. Call it the ripple effect, the domino effect or the snowball rolling down the hill, the fact is that when we each do little acts of goodness daily they add up and motivate us to do more. Together, we create a force that spreads more good than we ever thought possible! Slowly it is no longer a fantasy, a quote, or a wishful thought; it's a reality that sees more good flourishing and in turn makes more wehlness. A beautiful cycle.
Good doesn't have to be grand – it can be, but it can also be simple and seemingly ordinary. Spreading good and helping others is all part of wellness (particularly social wehlness) and the awesome thing about that is that when we each give to others we're actually improving our own wellness too!